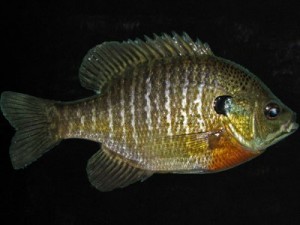 Across much of the USA, public access for ice fishing can be found at national wildlife refuges. Many U.S. wildlife refuges contain lakes, rivers, and other waterways where ice can reach thickness that are safe for fishing. National wildlife refuges also offer parking, restrooms, and other ammenities for ice fishing anglers.
Ice fishermen are advised to check state fishing regulations, license requirements, season dates, and safety information before taking an ice fishing trip.
For more information, anglers can visit the National Wildlife Refuge System's online Fishing Guide (https://www.fws.gov/refuges/fishingguide/). Ice fishing information is also available from recreation.gov.
U.S. National Wildlife Refuges with Access for Ice Fishing:
ALASKA
Kenai National Wildlife Refuge
IDAHO
Minidoka National Wildlife Refuge
Deer Flat National Wildlife Refuge
ILLINOIS
Upper Mississippi River National Wildlife & Fish Refuge, Savanna District
IOWA
DeSoto National Wildlife Refuge
Upper Mississippi River National Wildlife & Fish Refuge
KANSAS
Kirwin National Wildlife Refuge
MAINE
Moosehorn National Wildlife Refuge
MICHIGAN
Seney National Wildlife Refuge
Shiawassee National Wildlife Refuge
MINNESOTA
Big Stone National Wildlife Refuge
Rice Lake National Wildlife Refuge
Tamarac National Wildlife Refuge
Upper Mississippi River National Wildlife & Fish Refuge
MONTANA
Charles M. Russell National Wildlife Refuge
Nine-pipe National Wildlife Refuge
Pablo National Wildlife Refuge
NEBRASKA
Valentine National Wildlife Refuge
Crescent Lake National Wildlife Refuge
North Platte National Wildlife Refuge
NEW YORK
Iroquois National Wildlife Refuge
NORTH DAKOTA
Ardoch National Wildlife Refuge
Arrowwood National Wildlife Refuge
Audubon National Wildlife Refuge
Crosby Wetland Management District
Devil's Lake Wetland Management District
J. Clark Salyer National Wildlife Refuge
Lake Alice National Wildlife Refuge
Lake Ilo National Wildlife Refuge
Long Lake National Wildlife Refuge
Madison Wetland Management District
Rose Lake National Wildlife Refuge
Silver Lake National Wildlife Refuge
Stewart Lake National Wildlife Refuge
Tewaukon National Wildlife Refuge
Upper Souris National Wildlife Refuge
Waubay Wetland Management District
PENNSYLVANIA
Erie National Wildlife Refuge
SOUTH DAKOTA
Lake Andes National Wildlife Refuge
Sand Lake National Wildlife Refuge
Sand Lake Wetland Management District
Waubay National Wildlife Refuge
VERMONT
Mississquoi National Wildlife Refuge
Silvio O. Conte National Wildlife Refuge, Nulhegan Basin Division
WISCONSIN
Horicon National Wildlife Refuge
Trempealeau National Wildlife Refuge
Upper Mississippi River National Wildlife & Fish Refuge
source: U.S. Fish and Wildlife Service