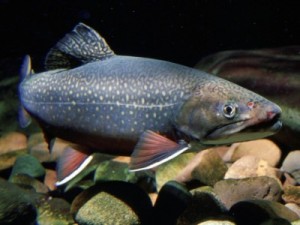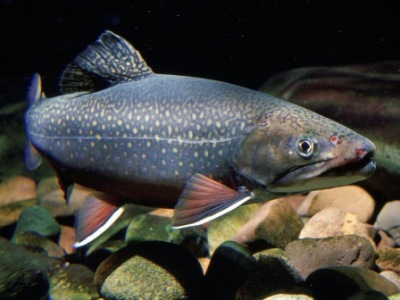 The New Hampshire Fish and Game Department (NHFGD) stocked trout during the fall of 2019 in order to support the state's winter ice fishery.
Ice fishermen and winter anglers can find lists of waters that remain open to the taking of trout year round on the Fish and Game website:
For lakes and ponds, visit www.fishnh.com/fishing/trout-year-round.html.
For rivers and streams, see www.fishnh.com/fishing/trout-streams.html.
Rules for waterbodies with special regulations are listed in the N.H. Freshwater Fishing Digest, available at www.fishnh.com/fishing/publications.html.
The following is a list of New Hampshire lakes and ponds that were stocked with trout during the fall of 2019:
Akers Pond, Errol; Cedar Pond, Milan; Big Diamond Pond, Stewartstown; Martin Meadow Pond, Lancaster; Pearl Lake, Lisbon; and Streeter Pond, Sugar Hill.
There are many more New Hampshire waterbodies open for year-round fishing besides those listed.
NHFGD's hatcheries stock post-spawn brook and brown trout into selected waterbodies without a closed season before winter. These fish can range from 2-3 pounds each. Numbers, dates, and stocking locations vary annually.
"New Hampshire rivers and streams open to fishing January 1, so I would encourage anglers to take advantage of opportunities in places such as the Newfound River when weather conditions are favorable," according to Inland Fisheries Division Chief Jason Smith.
Learn more about ice fishing in New Hampshire at https://www.wildlife.state.nh.us/fishing/ice-fishing.html.
For information on ice fishing safety, visit www.wildnh.com/outdoor-recreation/ice-safety.html.
source: New Hampshire Fish and Game Department