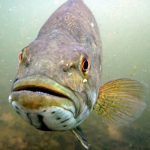 The Fourth Annual Elkhead Reservoir Fishing Classic is in the books and now that the 2019 numbers have been compiled and annual fish stocking has been completed, Colorado Parks and Wildlife says the angling contest continues to be a success for both the agency and anglers.
The week-long tournament kicked-off the morning of June 22, with a total of 270 anglers competing for multiple prizes.
A few anglers went home with cash prizes totaling $4,500 and multiple daily prizes totaling an additional $4,500. The funds for cash prizes came from a Colorado Water Conservation Board program.
When it was over, anglers caught and kept 492 smallmouth bass and 419 northern pike, approximately 17 percent of the adult smallmouth bass and eight percent of the adult northern pike within the reservoir.
The numbers do not include an additional 135 juvenile northern pike and 89 juvenile smallmouth bass removed by anglers, adding to the overall totals of targeted fish anglers removed.
Since the tournament began in 2016, CPW estimates anglers have removed a total of 1,186 northern pike and 2,524 smallmouth bass from the reservoir.
"These numbers show that for a tournament that typically runs about a week, the effort to reduce the numbers of northern pike and smallmouth bass in Elkhead has been very effective for such a short time frame," said Lori Martin, CPW's senior aquatic biologist for the Northwest Region.
Martin says CPW's two main priorities are to continue providing excellent angling recreation while simultaneously mitigating the threat nonnative fish, primarily northern pike and smallmouth bass, pose to Colorado's native fish that inhabit the Yampa River downstream of the reservoir.
In 2019, CPW stocked approximately a half-million largemouth bass fry, 20,000 largemouth bass fingerlings, 26,000 fingerling bluegill, and 16,000 black crappie fingerlings.
In addition, managers stocked 70 brood largemouth bass averaging almost 20 inches long and 25 largemouth bass averaging just shy of 13 inches.
CPW has stocked over 56,000 black crappie, more than one million largemouth bass, and 168,000 bluegill in Elkhead Reservoir since 2015.
CPW managers are already planning for the 2020 Elkhead Reservoir Fishing Classic, scheduled for next June.
For more information about fishing in Colorado, visit the CPW website (cpw.state.co.us).
source: Colorado Parks and Wildlife