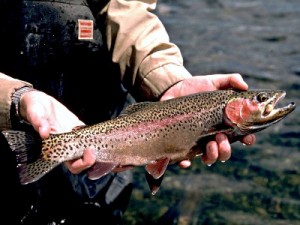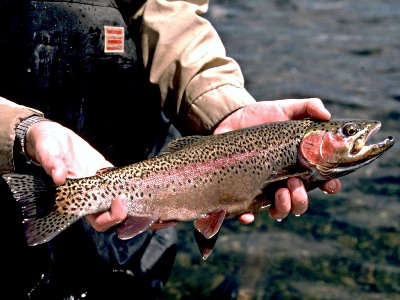 Thousands of rainbow trout have been in eastern Nebraska in preparation for the winter fishing season.
Nebraska Game and Parks Commission (NGPC) has been stocking catchable-size stocked trout that measure approximately 10 inches in length.
Recent stockings include:
Holmes Lake – 3,000 fish
Bowling Lake south pond – 400 fish
Lake Halleck –  1,200 fish
Standing Bear Lake – 3,770 fish
Crystal Springs middle lake –  1,200 fish
Additional stockings:
Standing Bear will receive an additional 3,730 trout. Eugene T. Mahoney State Park's CenturyLink Lake will receive 3,500 fish.
Stocked trout can be caught with a spinning or spin-cast rod and reel with a hook baited with a worm. A split shot can be added a couple of feet above the hook and a bobber a couple of feet above the split shot.
Rainbow trout also can be caught with spinners, salmon eggs, dough baits, and artificial flies.
source: Nebraska Game and Parks Commission