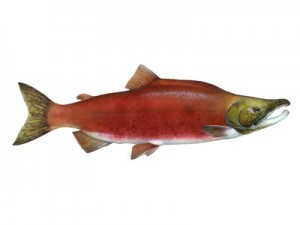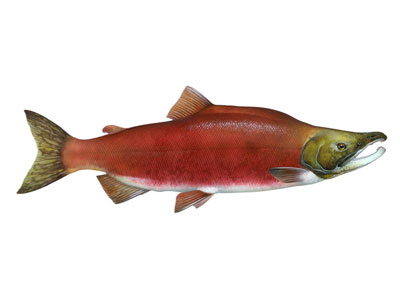 Idaho Fish and Game crews recorded the first 2016 sockeye salmon return to the Stanley area on Tuesday, July 19. The fish completed a 900-mile journey that included crossing through eight dams and swimming 6,500 vertical feet of elevation from the ocean to Stanley.
Through July 19, an estimated 1,029 sockeye bound for Idaho had crossed Bonneville Dam on the Columbia River. Of those, 730 had crossed Lower Granite Dam on the Snake River, which is about 25 miles downstream from Lewiston and the last dam the fish cross before reaching Idaho.
After crossing Lower Granite Dam, the fish still have to swim about 400 miles to return to their spawning grounds in the Stanley area.
Since 2009, survival from Bonneville Dam to the Stanley Basin, has ranged from a low of 1 percent last year to a high of 60 percent in 2010.
For more about Idaho sockeye salmon, visit:  https://idfg.idaho.gov/conservation/sockeye
source: Idaho Fish and Game